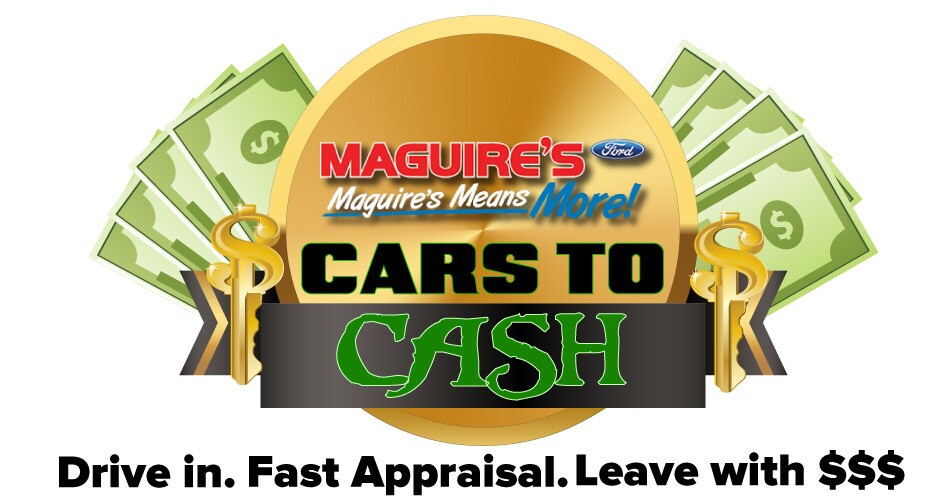 If you are considering selling your vehicle via private party then you owe it to yourself to stop by the Maguire's Ford Lincoln in Palmyra, PA. We make selling your vehicle easy and painless. We will make you an offer on the spot and provide you with a check for your vehicle.  
Selling your vehicle has never been safer or easier!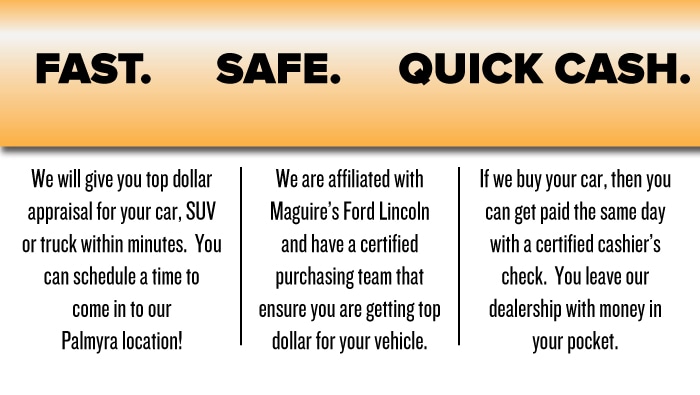 Selling your car through Maguire's Ford Lincoln eliminates all of the hassle from selling your vehicle privately. Including but not limited to:
No waiting in line at the DMV
No meeting with strangers
No unwanted visitors at your home
No scams to worry about
No liability after the sale
No more insurance or loan payments
No more depreciation of your vehicle
No appointments that do not show
No parking/toll violations months later
No phone calls after the sale
Are you still not sure about selling your vehicle through Maguire's Ford Lincoln? Our highly trained, professional appraisers will treat you like family and provide a car selling experience unlike any other. If you live in the Palmyra, PA area including and you are looking to sell your car, truck, or SUV, do yourself a favor. Stop by Maguire's Ford Lincoln for a FREE Appraisal today!