RECALL SUPPORT CENTER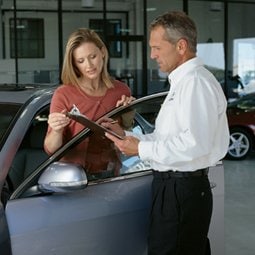 From time to time Ford Motor company will discover that parts, or design features on certain vehicles will be deemed to require inspection or replacement. Part of the responsibility of Maguire's Auto Family is not just selling cars but also ensuring our customer's vehicles are operating safely and reliably. We want to make sure this process as simple as possible for our customers.
NOT SURE IF YOUR VEHICLE IS PART OF A RECALL?
Please fill out the form below.  We will research your vehicle and call or send you information within one business day. If your vehicle does have any outstanding recall notifications. Maguire's will then work with you to schedule your service around your busy schedule.
If you know your vehicle is part of the recall please schedule a service with our Service department by clicking the Green, "Schedule Service" Button below.